No longer settle for poor quality dog products
If you've been on the hunt for a new leash or harness for your dog, we would like to briefly warn you of some things to look out for. See, most harnesses don't have chafe-resistant webbing which can lead to red marks or rashes on your pup. Now when it comes to the leash, most have a poorly designed handle that hurts your hand, the potential to strain a muscle when dogs pull, and are easy to break as they are built with low-quality material. Take the stress out of walks with a Signature Kit and enjoy the perfect walking experience for both you and your dog.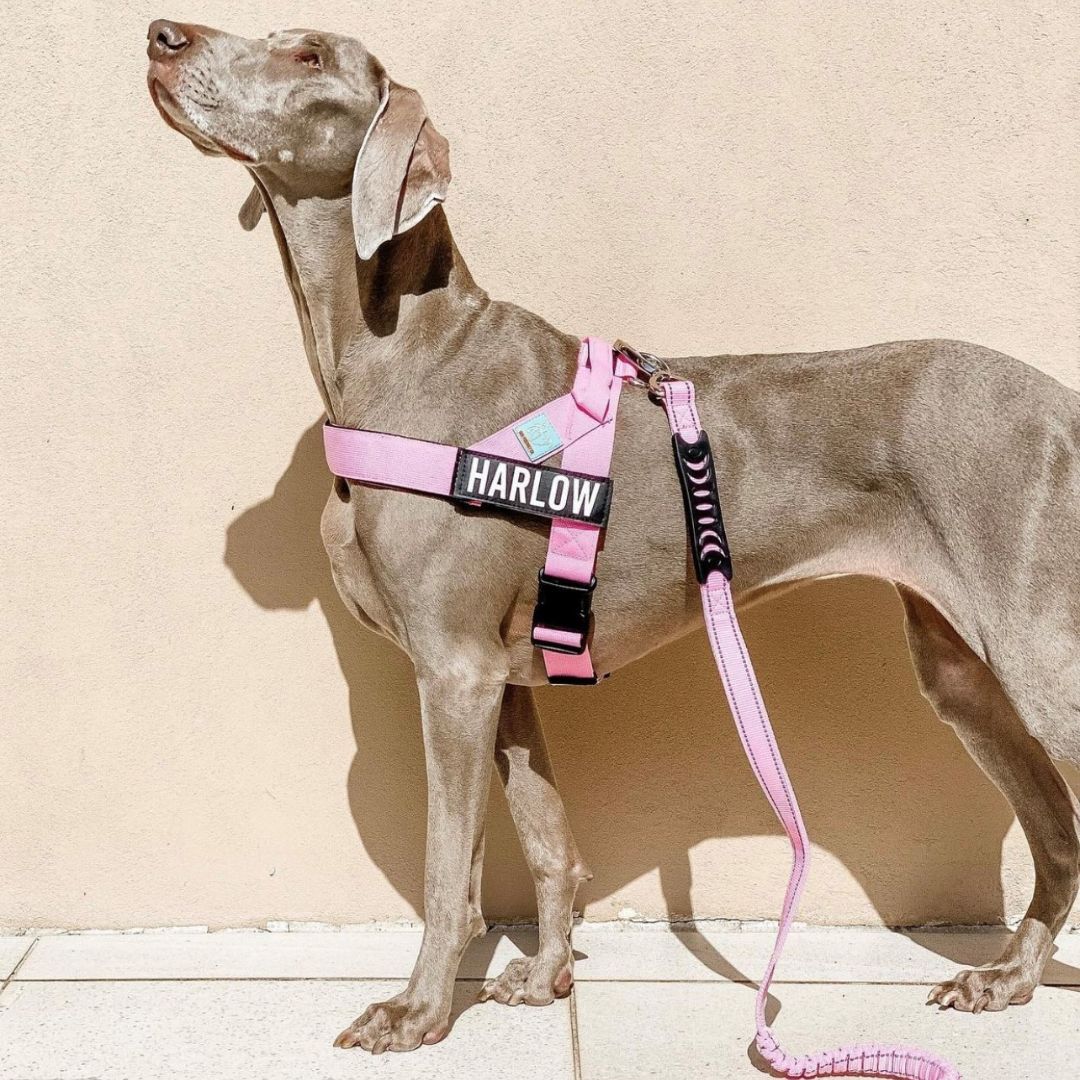 The best of style, comfort and control
With over 2000+ 5 star reviews you can rest assured our premium quality products will give you and your dog a happier life. You'll love the Signature Kit which comes with an easy to fit, chafe-resistant harness, a personalised custom name patch a bungee leash. Enjoy the feeling of stress free walks with with full control over your dog while preventing any chance of strain or discomfort.